Great Return Gold Event has started!
Posted: 2018-08-21 12:48
Hello everyone! Great Return Gold event is online now! Tons of extra gold and precious items are waiting for you!

Event Time ( GMT+8 ) : August 21th, 23:50:00 – August 27th, 23:45
Event Time ( EST ) : August 21th, 11:50:00 – August 27th, 11:45

During the event period, your 
first recharge
 will give you 
100% Gold Bonus!
Also, once your recharge amount reaches
7,200 Gold
(Around 
$60 USD
 with bonus from Event 1) you will get another 
100% Bonus Gold
 on your 
Second Highest Recharge
 transaction during the Event period!
(Note: This bonus Gold will be automatically sent to your mail after the event ends)     
    Don't miss the chance to get our newest items: 
White Ninja Ma Yun Lu Follower Card
, 
Violet Gold Calabash Mount
, 
Daugther of Nature Xiao Shi Mei Follower Card
, 
Eschaton Mecha Follower Card, Mist Dragon Mount 
Ranged Server : S1-S149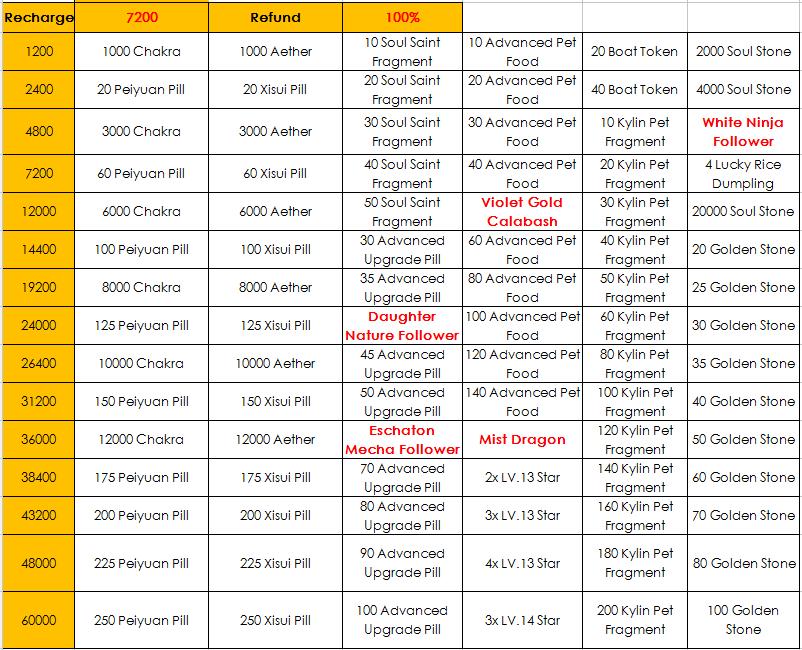 Ranged Server : S150-S157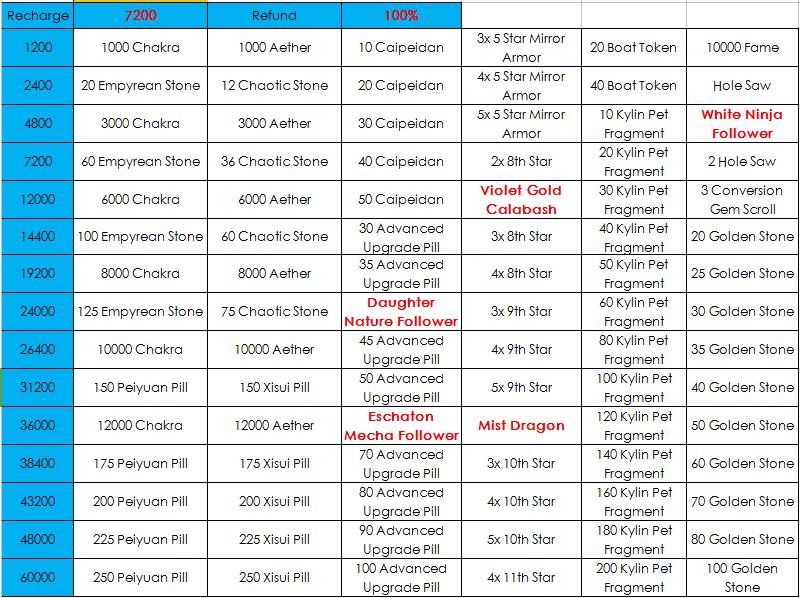 Recharge 4800 Gold to get : White Ninja Ma Yun Lu Follower Card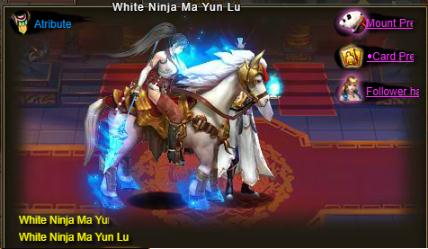 Attribute :
Str + 30
Magic + 30
Skill + 30
Recharge 12000 Gold to get : Violet Gold Calabash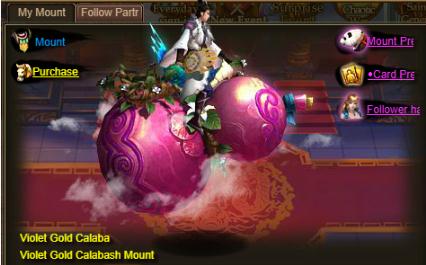 Attribute:
Str + 50
Magic + 50
Skill + 50
HP + 5000
Recharge 24000 Gold to get : Daughter of Nature Xiao Shi Mei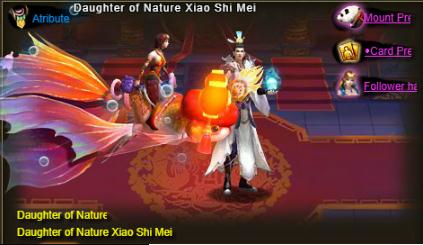 Attribute :
Str + 30
Magic + 30
Skill + 30
Recharge 36000 Gold to get : Eschaton Mecha Saint Lubu Following Card & Mist Dragon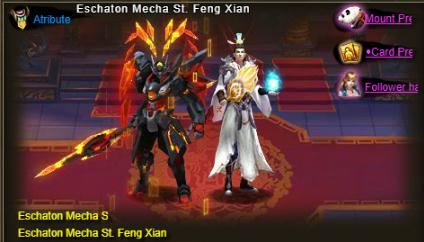 Attribute :
Str + 30
Magic + 30
Skill + 30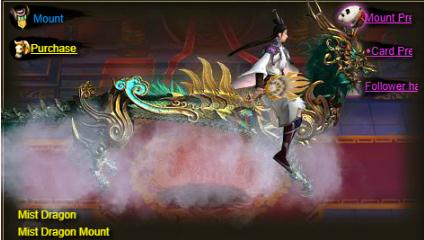 Attribute:
Str + 50
Magic + 50
Skill + 50
HP + 5000